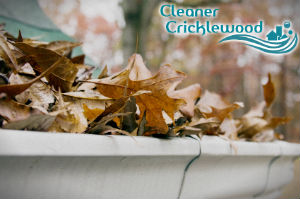 If the property which you have rented or own has non-functioning or clogged ducting, this is a serious problem which should be fixed as soon as possible.
Our company can offer you some of the most reliable and professional gutter cleaning services available in Cricklewood that will protect your building from basement flooding, leaks and many damages.
The work of our technicians is precise, effective and implemented with the latest tools and machines. They use ladders, telescopic poles made of carbon fibre, dry vacuum cleaners and small cameras. The cleaning work is conducted safely from the ground in most cases and there is no need to enter the property.
Inexpensive Gutter Cleaning in Cricklewood
The condition of the building and property you live and work in are affected by the functioning of their gutters. Clogged and blocked such can create leaks, overflowing of rainwater and other problems. Cleaned ducting systems, on the other hand, make every property look better and don't create problems. Our services guarantee:
Removal of accumulated leaves, moss and grass
Cleaning bird droppings and nests from the internal and external surfaces of downpipes
Using special equipment for reaching and unblocking downpipes
Making before and after the cleaning photos
Effectively functioning gutters
If you need assistance with the unclogging of the downpipes and gutters of your house, office building or block of flats, get in touch with our kind representatives.
"We used the gutter cleaning provided by your company and are highly impressed by the work of the gardeners. They were very punctual, did the work very professionally and we had the pressed steel gutters in our block unclogged and cleaned. The gardeners tested the cleaned gutters and now they function without problems. – Isaac"
Gutter Cleaning Services NW2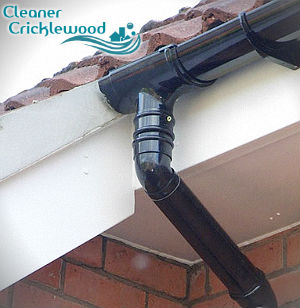 They can arrange an appointment with any of our gardeners to ensure the cleaning of the ducting of your estate, own or rented. The work includes hoovering inside downpipes using special small vacuum cleaners and extendible telescopic poles.
Our technicians attach a CCTV camera to each cleaning equipment to check, control the process and make before and after pictures. The gutter cleaning which you will receive from our company, operating within NW2, has impressive results.
You should provide unclogging and sanitising of the exterior and interior of the downpipes of each of your estates annually. This is recommended to keep the ducting clean and functional long time. Our gutter cleaning services can be used by homeowners, proprietors and renters of estates based in NW2 Cricklewood and nearby.
Use our services which will ensure the proper functioning of the ducting of your home and workplace. We work every day of the week and carry out thorough and effective removal of grime, leaves, moss, debris and grass from downpipes.